Our Story
In 1997 our founder started a college newspaper on the Louisiana State University campus. Through years of innovation that college paper turned into Baton Rouge's alternative weekly and today, a beautiful monthly magazine that reaches more readers under 40 than any other local media.
After making the cold trek north in 2005 he upset the status quo by starting a similar paper at The Ohio State University. That snowballed into a series of magazine and website launches that has helped 614 Media Group become the largest independent player in the local media scene.
For 20 years, 614 Media Group has thrived by never settling for second-best. Every day our incredible team of creatives and professionals work hard to live up to this standard for our audience, clients and community.
Audience
Deliver the 'Wow'
We don't strive to win awards (though we do that too). Our focus is producing magazines, websites and events that consistently 'Wow' our audiences with discovery, insight and creativity.
Clients
Results Matter
We love helping clients reach their goals by putting brands face-to-face with the best consumers our city has to offer. Our products deliver on this promise through quality and value.
Community
Make a Difference
We strive to be a company that adds value to our community by producing products to be proud of, serving as a voice of positivity for our city and giving back to causes that make a difference.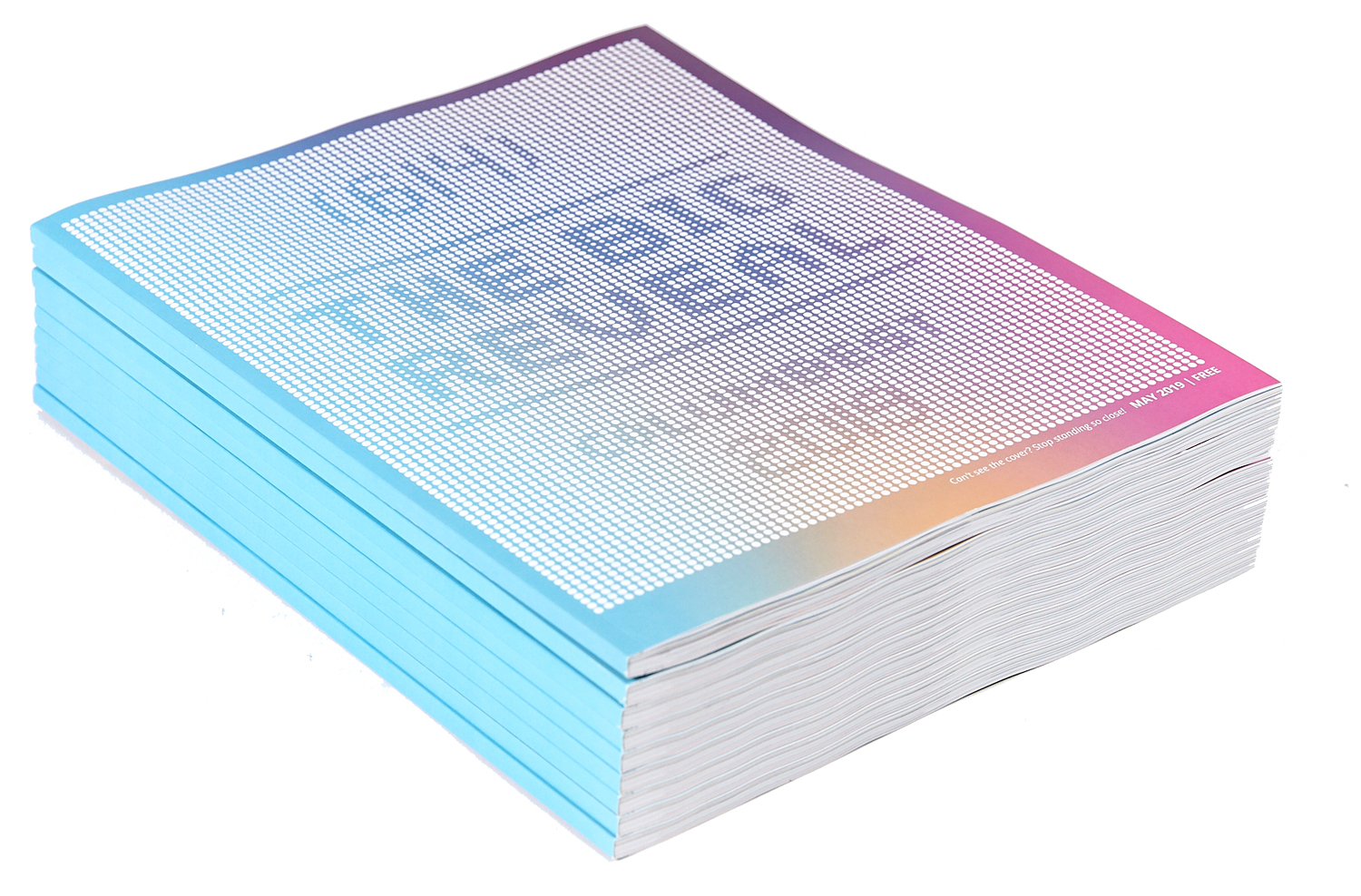 The proven power of print
Our beautiful, award-winning magazines bring your brand story to life. It's real, tactile and intimate. They capture attention unlike anything else in this fast-paced world – the perfect medium to cut through the noise of our digital lives.
learn more
Engaging Digital brands
As much as we love our magazines, we're pretty good at digital too. Our platforms help clients touch more than 250,000 online users every month. From native-style advertising to exclusive email campaigns and social media, we deliver both attention and clicks.
learn more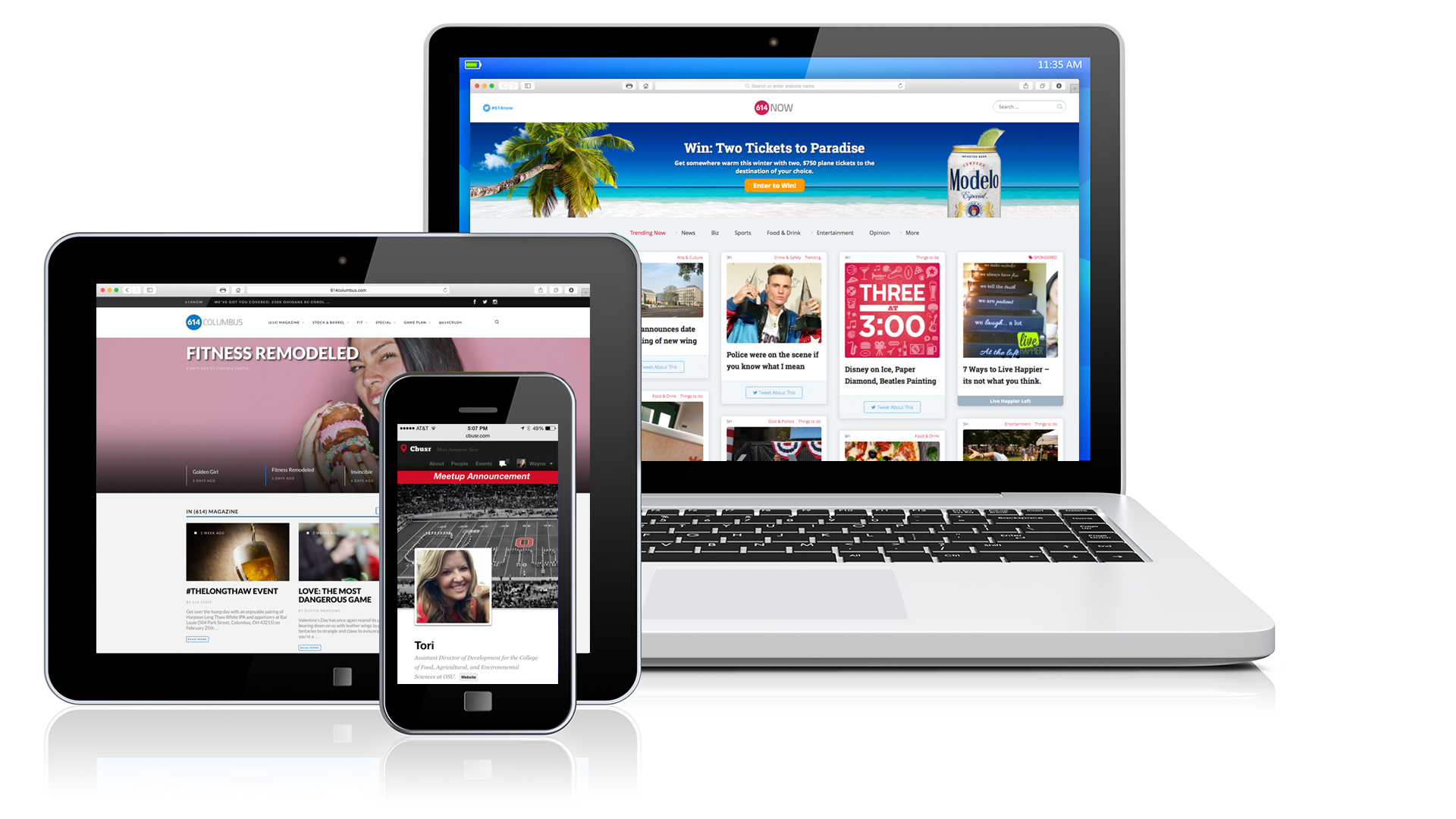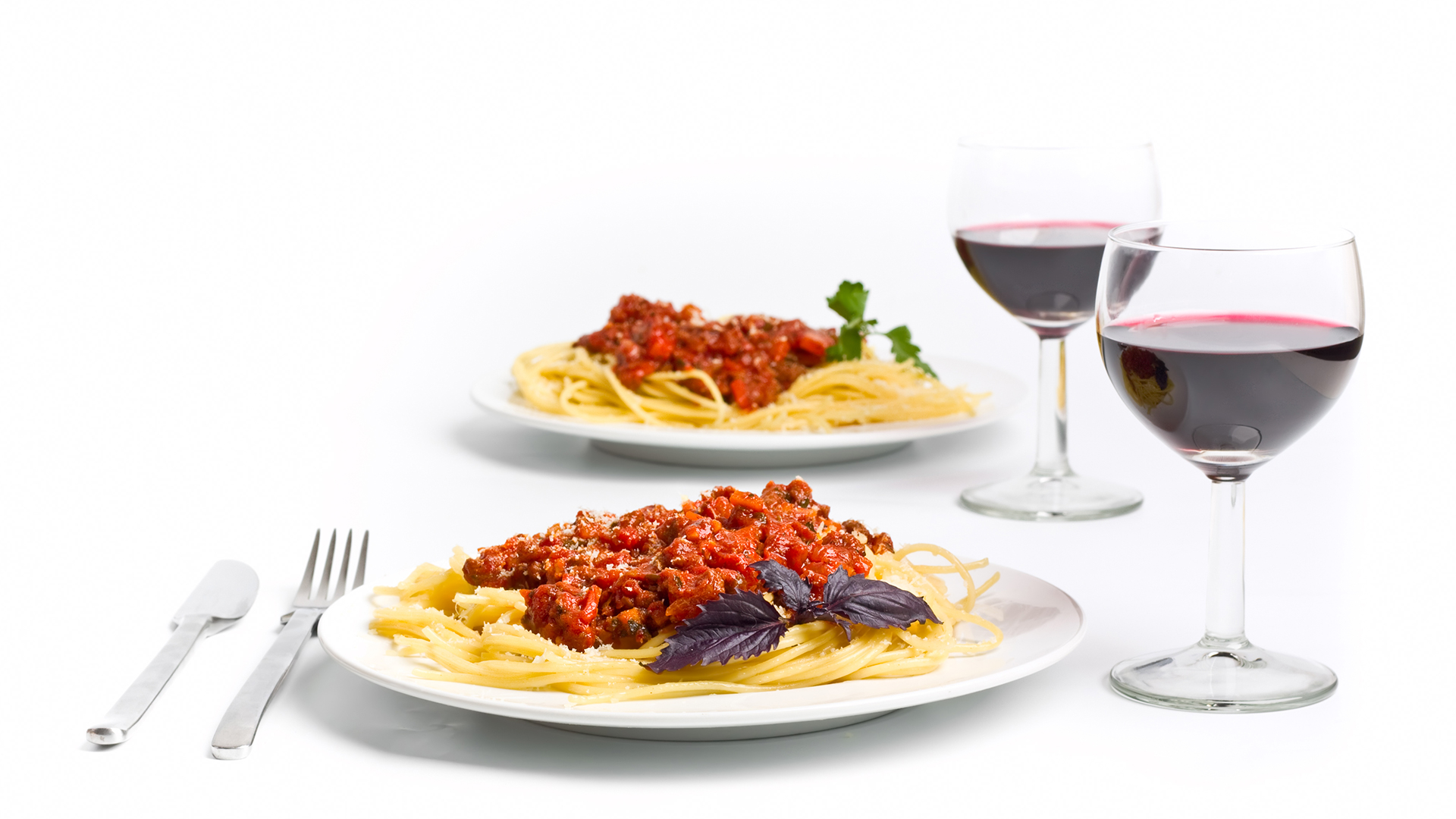 Signature Events
Twice per year, our production of Restaurant Week brings over 100,000 people out for the best dining experiences of the year. From the ritzy, Holiday Cocktail Competition to intimate bourbon and beer tastings, we love bringing people and brands together!
learn more
"614 just gets it, plain and simple. What do readers want? Compelling, progressive content. What do advertisers want? A forum to get their message in front of these forward-thinking readers. 614 delivers this for Preferred Living. They let us be us and encourage us to be crazy, which we are. They are always one step ahead of the curve when it comes to making improvements to their website and print pieces, and they are always coming up with new ideas and new projects."
Marketing Manager
, Preferred Living
"Most profitable week in our restaurant history. 1609 people over 6 days. Restaurant Week 2015"
"There was a great turn out this year, and the week allowed customers to try many of our new dishes and a few of our old favorites. The Howard, one of Mike's personal favorites, was our best received over the week and many long time diners found a new favorite!"
Dustin Loveless
, GM, Mike Anderson's
"PromoWest Productions has advertised successfully for years in UWeekly because of its effectiveness in delivering our shows directly to their target audience. The staff is great and easy to work with and the publication just keeps getting better and better. It is a pleasure to work with them year after year."
Marissa Luther
, PromoWest Productions
"The Aveda Institute Columbus has been an active partner with UWeekly for at least 5 years. UWeekly reaches the Ohio State demographic more efficiently that the student run newspaper by running more relevant and intriguing stories. The staff is also a huge factor in our partnership because they truly want to work together to create successful campaigns that meet our needs."
Ed Stange
, Aveda Institute
"(614) Magazine has allowed us to reach a younger demographic, exposing Lindey's to a whole new generation of guests. The staff at 614 understand hospitality and customer service. (614) is a wonderful advertising opportunity for any business looking to reach a young, professional audience."
Todd Cumbow
, Managing Partner, Lindey's
"(614) Magazine's sleek design and compelling editorial attracts a trendy and cutting edge demographic that are active concert goers."
Becky Long
, PromoWest Productions
"We started advertising with issue #1 of (614) Magazine. I felt 614 would reach our target audience and that it is of a much higher quality than other options available.  We have found success by doing it on a consistent, monthly basis so that we are able to keep our brand front of mind with the readers."
Doug Griggs
, Columbus Brewing Company
"We advertise with 614 Magazine because it's a fantastic way to reach the younger adults in Columbus.  The magazine has a great feel, interesting stories and it's tough to put down.  They've been a great promotional partner since they started, we really enjoy working with them!"
Jen Walker
, Diamond Cellar
"Advertising and partnering with (614) Magazine on events has given Skully's great exposure to the Young Professional demographic in Columbus. We have been advertising with them since 2009 and look forward to our continued success."
Skully Web
, Owner, Skully's Music Diner